GET THE IDEAL LOOK WITH PROFESSIONAL RESTORATION CONTRACTORS
At Dynamic Remodeling, we are general & restoration contractors in CA providing remodeling services. Thanks to our track record of success, we represent the pinnacle of artistry, innovation, and client satisfaction.
Our team of general contractors CA uses state-of-the-art methods and high-end supplies to realize clients' visions for renovations. Dynamic Remodeling succeeds at every step of the process, whether it is spectacular
kitchen remodeling services
, a sumptuous bathroom improvement, or adding rooms.
We stand out as the go-to restoration contractors in the Golden State for converting homes into unique design and usefulness havens because of our dedication to open communication, punctuality, and cost-effective solutions.
EXPERT-LEVEL RESTORATON CONTRACTORS AT WORK
In California, Dynamic Remodeling is the top general contractor CA option for
bathroom remodeling services
. We transform bathrooms from ordinary to remarkable using our depth of knowledge and excellent eye for design.
Our restoration contractors make the most of available space, incorporate high-quality fixtures, and build distinctive spaces that reflect customers' wishes.
Whether a slight improvement or a total makeover of the bathroom, Dynamic Remodeling provides unmatched handyman services and attention to detail.
We take pride in our dedication to employing top-notch products, assuring prompt project completion, and prioritizing client pleasure. Dynamic Remodeling is the go-to general contractors CA for transformational makeovers.
THE EXCELLENCE OF OUR RESTORATION CONTRACTORS WILL BLOW YOUR MIND!
You won't need to contact additional contractors to complete the project on schedule because our restoration contractors are knowledgeable and experienced in various remodeling tasks. Additionally, we'll work around your daily schedule to cause the least disruption to your home.
This includes cleaning up after ourselves and taking the necessary steps to stop dust and debris from settling in other areas of your property. Remodeling a space is a challenge. You need handyman services or a
patio contractor
with the required skills and equipment to ensure the parts are correctly aligned and quickly assembled.
Call your neighborhood company, Dynamic Remodeling, when you're ready to hire general contractors CA to do a
room addition
or renovate your bathroom or kitchen. Online estimate requests are also available. That is where Dynamic Remodeling comes into the picture.
Understanding our customer's needs and creating an attractive and valuable place are the main goals of our general contractors. As a full-service remodeling company, we will assess your layout needs, utility adjustments, cabinets, countertops, flooring, and any other things needed to guarantee that a holistic approach is used to create the best remodeling design for you and your loved ones.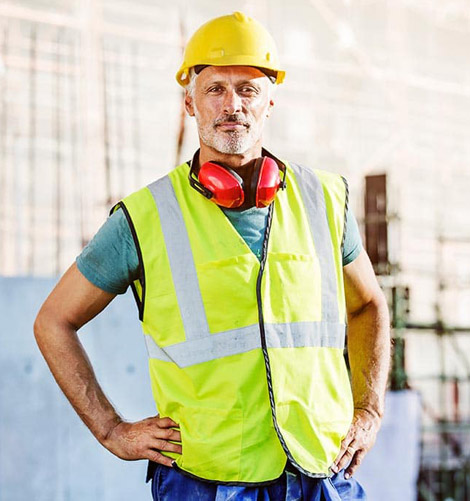 Our customers' projects are an investment in the future
Looking for a quality and affordable services for
your next project?
GENERAL CONTRACTOR AND CONSTRUCTION MANAGEMENT
We will keep you up to date with all of the latest architecture & construction news
We have experience serving as a clients' single point of contact under a design build delivery format.
We have experience serving as a clients' single point of contact under a design build delivery format.
We have experience serving as a clients' single point of contact under a design build delivery format.
"I've worked with Dynamic Remodelling twice, and each time it has been a pleasure. Their general contractors in CA took on my century-old kitchen and transformed it into a sanctuary in just 4 weeks! The project coordinator was always punctual and responsive to my daily inquiries. The workers consistently arrived on time and were willing to make the improvements I insisted upon. I genuinely loved working on this project and strongly suggest them to others."
"The result was excellent, and we're pleased! This was the third job we had Dynamic Remodeling execute for us. We're thrilled with how our bathroom renovation turned out. Due to the team's effective coordination, excellent outcomes were achieved in a short amount of time. We would work with them again if we redo our kitchen again."
What an incredible improvement by Dynamic Remodeling! Every member of the staff was competent and professional. To meet and even surpass our expectations, they went above and beyond. I appreciate your hard work!!!"
Sign up and subscribe to our newsletter
We respect your privacy and do not tolerate spam